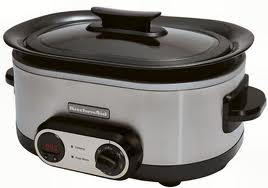 FaceBook Name: Thor Baker
Creator of the Recipe: Thor Baker
Recipe Name: Chuck Roast Stew
Estimated Prep Time: 6
Ingredient List and Amount used: 2-6 pounds of Chuck Roast,, 1/2 red Onion,, 2 Cloves of Garlic minced,, 1 green pepper,, Large (family size) can of Green Beans,, 1 cup of heavy cream,,
Recipe instructions: Season the Chuck Roast on all sides with salt, pepper, a tiny bit of rosemary and thyme, brown in a hot skillet with butter or coconut oil. When brown on all sides place into the slow cooker. Deglaze the skillet with a very small amount of water and scrap into the slow cooker. Cover the meat with the onions, garlic, pepper and do not add any additional liquids. Slow cook until fork tender. When done remove the meat from the cooker and pour off all of the juices into a sauce pan and bring to a boil under high heat. When the bubbles on the surface start to change add in the 1 cup of heavy cream and reduce heat to a simmer. Allow the sauce to thicken. Place the green beans and the chuck roast into the slow cooker and add in the sauce, stir and allow everything to reach temperature again.
General Comments : Make more than you expect to eat.
Estimated Servings:
Calories per Serving:
Carbohydrates:
Fiber:
Carbs-fiber:
Protein:
Fat:
Type of Recipe: "American"
(Sent via T2DCoaching http://t2dcoaching.com )