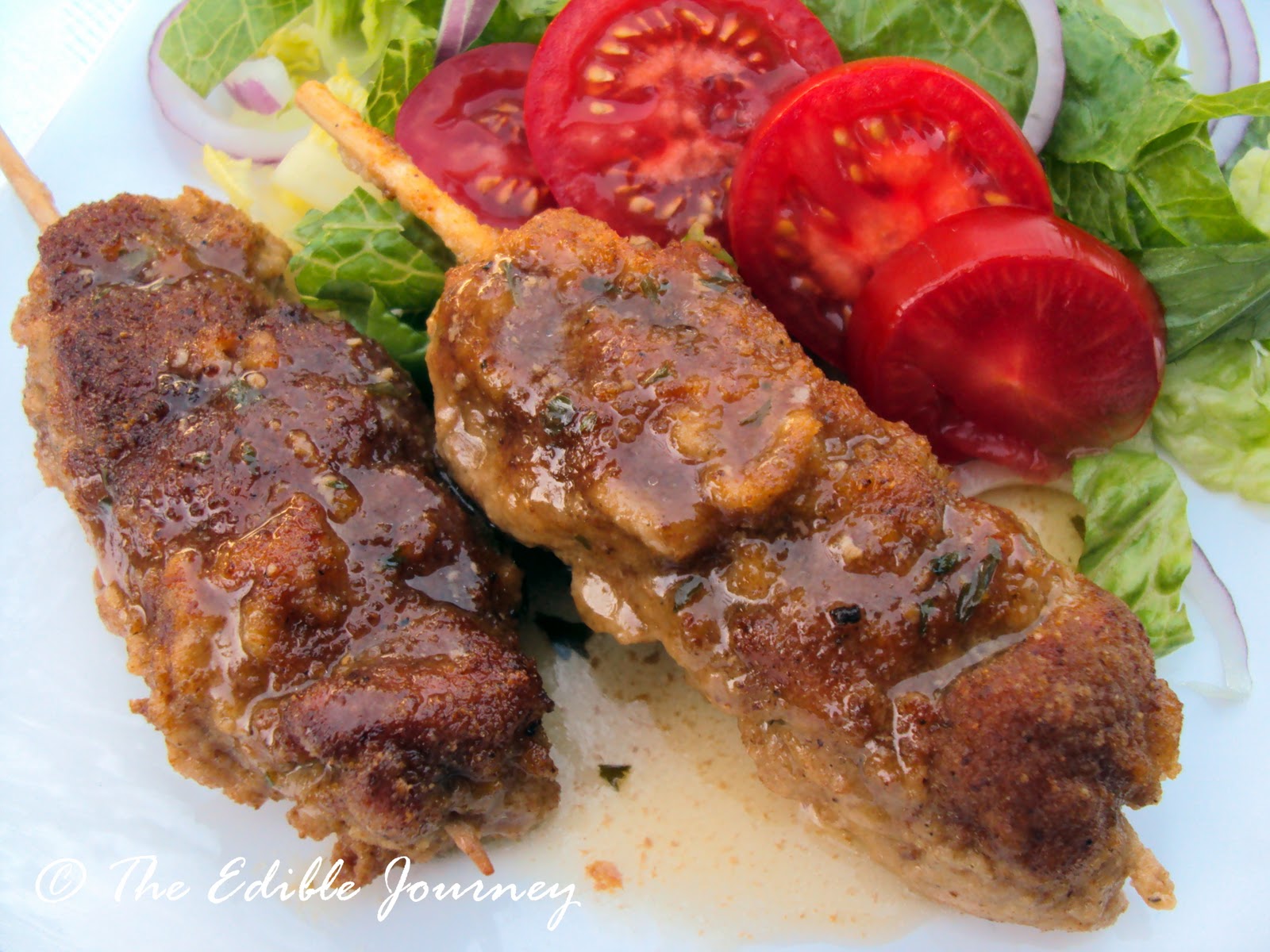 FaceBook Name: Thor Baker
Creator of the Recipe: Thor Baker
Recipe Name: City Chicken
Estimated Prep Time: 60
Ingredient List and Amount used: Pork,, Chicken,, Beef,,
Recipe instructions: Cut up the meats a day ahead of time into 1-2 inch pieces. Place alternating pieces of pork, chicken, beef on a skewer and lay in a shallow pan. Cover them with Worcestershire sauce, a few sprinkles of apple cider vinegar, hot sauce and some heavy cream. Refrigerate over night rotating at least once. When you get ready to grill these gems, coat them down with some garlic infused melted butter, salt and pepper and throw them on a hot grill to brown. Reduce heat until done. Make a lot, they are pretty popular at my house.
General Comments :
Estimated Servings:
Calories per Serving:
Carbohydrates:
Fiber:
Carbs-fiber:
Protein:
Fat:
Type of Recipe: "American"
(Sent via T2DCoaching http://t2dcoaching.com )