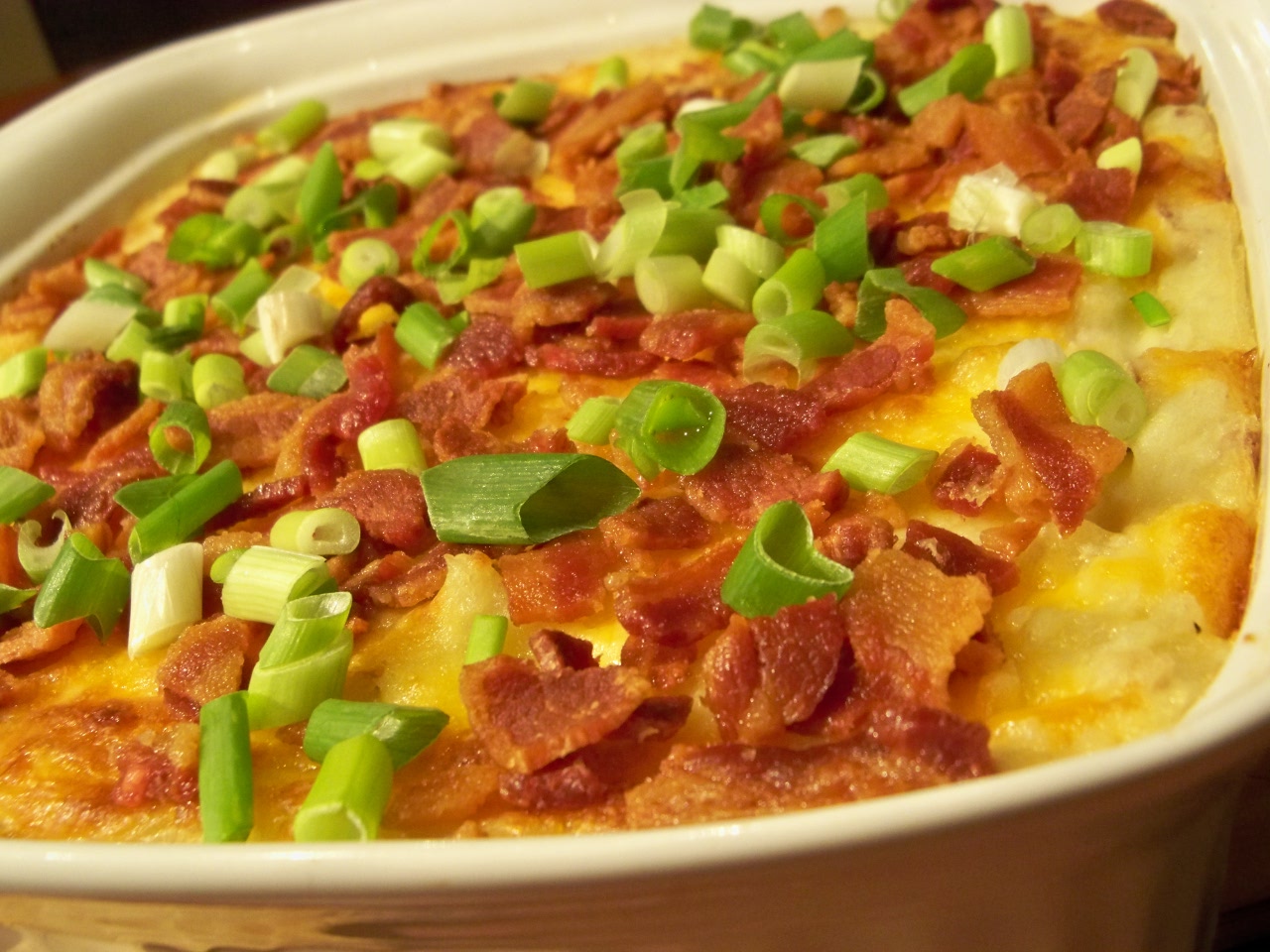 FaceBook Name: Thor Baker
Creator of the Recipe: Thor Baker
Recipe Name: Roasted and Mashed Cauliflower
Estimated Prep Time: 60
Ingredient List and Amount used:
1 head of Cauliflower,, 1/2 Red Onion,, 1/2 green pepper,, 1/2 red pepper,, 2 whole cloves of garlic,, 2-3 Jalalpenos, seeds removed,, 1/2 stick of butter,, 1/2 cup of cream cheese,, 1/2 cup of sour cream,, Heavy cream as needed,, 2 cups of cheddar cheese shreds,, 1/2 pound bacon, cooked and broken into bits,, Spices, salt, pepper, cumin,,
Recipe instructions: Lay all of the vegetables in a greased casserole dish and bake at 400 with out a cover. When the cauliflower is fork tender remove the dish from the oven and place all in a food processor or mixer. Add in the butter, cream cheese, sour cream, salt, pepper, cumin, and mix on high. You may need to add a few drops of heavy cream to get things to blend. Once blended spread back out in the casserole dish, cover with the cheese shreds and then top with the bacon bits. Place it under the broiler until the cheese is bubbly.
General Comments : You can also top with green onions when you take it out of the oven. This is a favorite of low carbers and non low carbers alike, be prepared for everyone to eat a lot of this.
Estimated Servings: 12
Calories per Serving: 246
Carbohydrates: 1
Fiber: 0
Carbs-fiber: 1
Protein: 8
Fat: 23
Type of Recipe: "Mexican"
(Sent via T2DCoaching http://t2dcoaching.com )