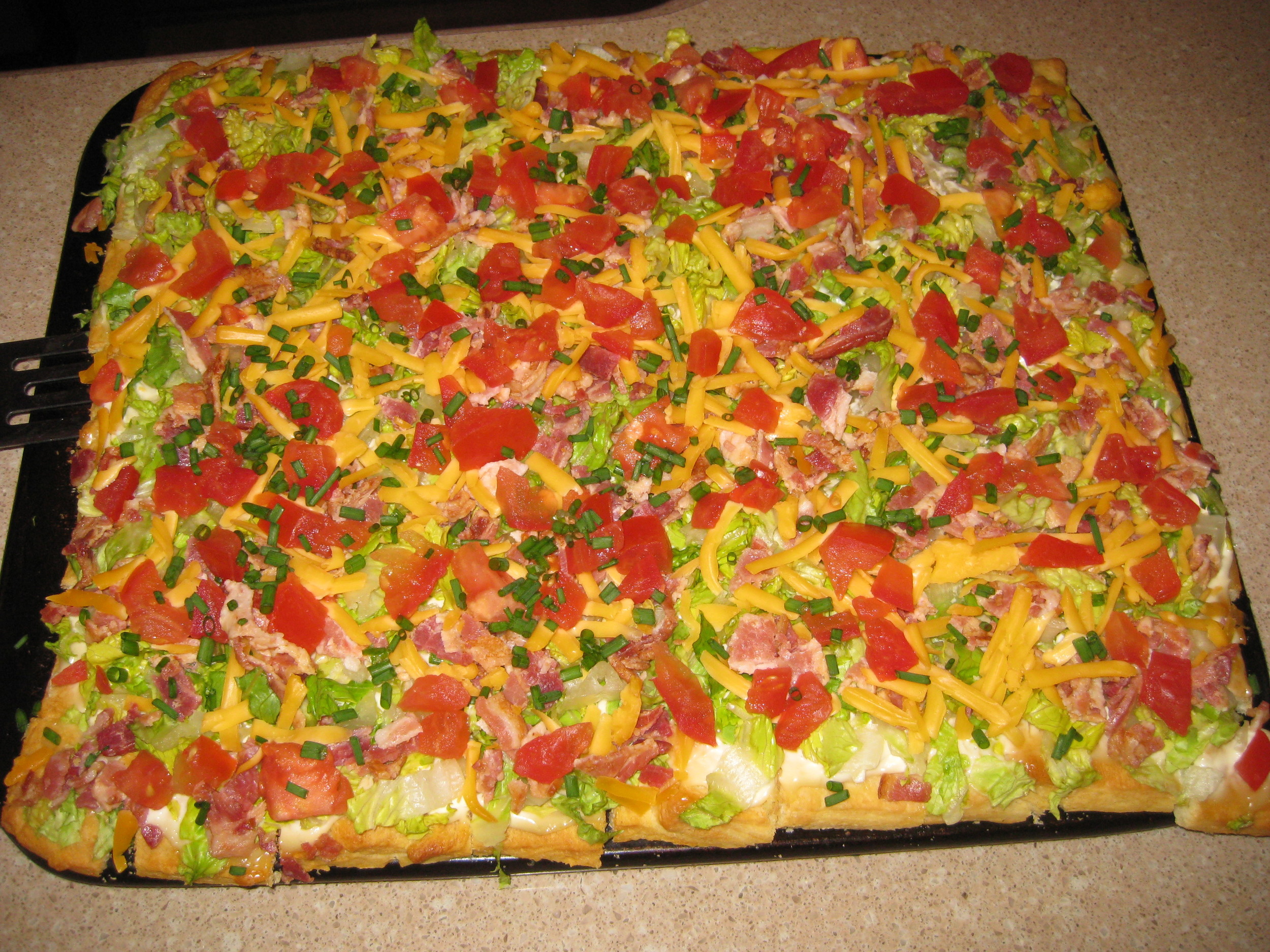 FaceBook Name: Thor Baker
Creator of the Recipe: Thor Baker
Recipe Name: BLT Pizza
Estimated Prep Time: 45 minutes
Ingredient List and Amount used: 2 cups of shredded mozzarella cheese 1 medium tomato sliced or chopped 1 pound of cooked bacon chopped 1/2 cup of mayonnaise 1 cup of lettuce shreds
Recipe instructions: spread out the cheese on a parchment lined cookie sheet in a manner as to not to be able to see the bottom. Bake at 400 till it starts to brown off, remove fromt he oven and allow it to cool. Once cool spread out the mayo, add the bacon bits, top with the tomato and lettuce shreds.
General Comments : Great summertime dinner
Estimated Servings: 8
Calories per Serving: 403
Carbohydrates: 5
Fiber: 0
Carbs-fiber: 5
Protein: 13
Fat: 36
Type of Recipe: "American"
(Sent via T2DCoaching http://t2dcoaching.com )