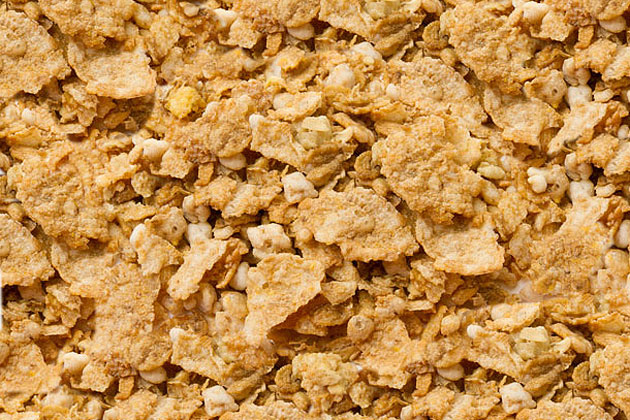 FaceBook Name: Thor Baker
Creator of the Recipe: Thor Baker
Recipe Name: Breakfast Cereal
Estimated Prep Time: 15 min 2 hrs bake
Ingredient List and Amount used: 1/2 cup of Almond Flour 1/2 cup of Ground Flax Seed 1/2 cup of melted Coconut Oil 1 cup of chopped pecans 1 cup of chopped Walnuts 2 tablespoons of ground psyllium husk powder pinch of salt, to taste Sweetener is optional
Recipe instructions: Place all of he above ingredient in a food processor or a good mixer except for the walnuts and pecans. Splenda and Erythritol both work well for this recipe. While mixing on high slowly drizzle in nearly boiling water until you have a workable dough. As it cools and absorbs the water it will harden and be tough to manage so a thin stickier dough will work fine. The amount of water is not critical to this recipe as it will all be baked off. You can taste it and adjust the sweetness or the salt at this time. Fold in the walnuts and pecans by hand. Spread this out as thin as possible on a parchment covered cookie sheet, depending on how much you make it may take more than one cookie sheet. Bake at 250 until you no longer see any moisture being released from the cereal, be sure to periodically break up into pieces when your are able to do so. Turn the heat up to 350 and continue to bake until slightly brown. Remove and allow to cool, again break up into small pieces. Wait until it is at room temperature before bagging this up.
General Comments : You can alter this recipe in multiple ways, add spices, add oat fiber, less sweetener. I eat this with a low carb Almond Milk that has had some heavy whipping cream added to it.
Estimated Servings: 24
Calories per Serving: 374
Carbohydrates: 5
Fiber: 5
Carbs-fiber: 0
Protein: 7
Fat: 36
Type of Recipe: "American"
(Sent via T2DCoaching http://t2dcoaching.com )