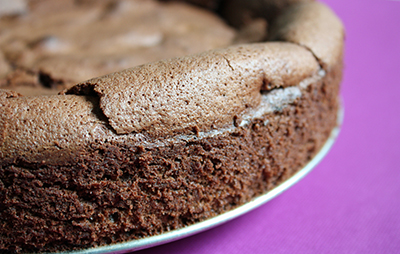 FaceBook Name: Thor Baker
Creator of the Recipe: Thor Baker
Recipe Name: Chocolate Cloud Brownies
Estimated Prep Time: 45
Ingredient List and Amount used: 2 cups egg whites 1/2 cup of heavy whipping cream 1/2 cup of cocoa powder 1/2 cup of sour cream 1/2 cup of sweetener or to taste tsp baking soda tsp cream of tartar pinch of salt
Recipe instructions: Combine the heavy cream, cocoa, sour cream, salt, baking soda, sweetener and whipped till stiff. Set aside and clean and dry bowl well. Whip the egg whites with the cream of tartar till standing peaks. Slowly add spoonfuls of the whipped heavy cream while whipping until all is blended together. It should remain fairly stif. Once it was all combined I spread it out on a parchment lined cookie sheet with a thin layer of pecans. The cookie sheet I used was a large one. Baked at 400 for about 25-30 minutes.
General Comments : The pan I used was 13 x 17, a 10 x 15 would work nicely, you may have to adjust baking times though. They come out like a jelly roll cake, real bendable unless you bake them longer which will make them crispier. Fine line between crispy and burnt though.
Estimated Servings: 20
Calories per Serving: 46
Carbohydrates: 1
Fiber: 0
Carbs-fiber: 1
Protein: 3
Fat: 3
Type of Recipe: "American"
(Sent via T2DCoaching http://t2dcoaching.com )