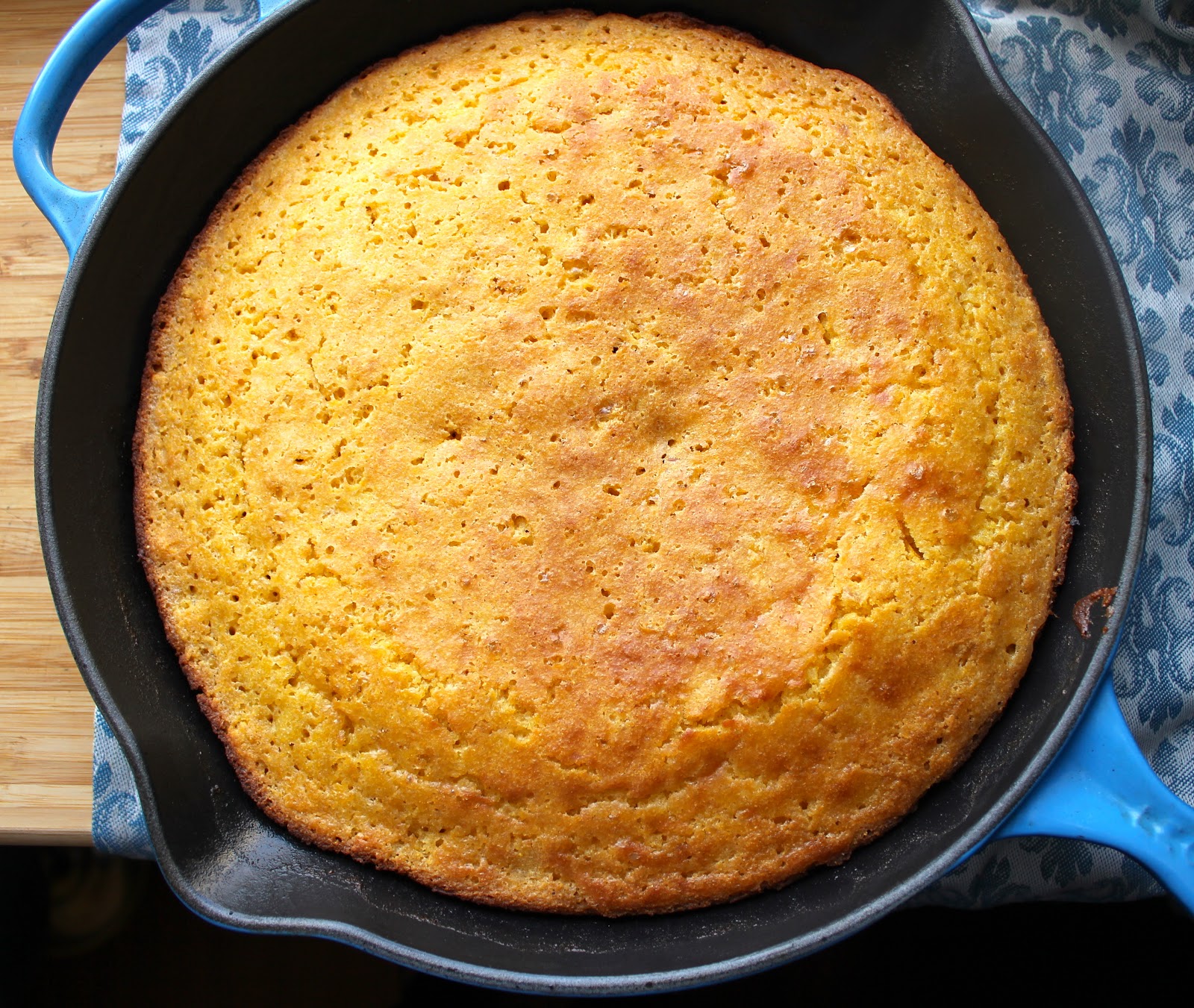 FaceBook Name: Thor Baker
Creator of the Recipe: Thor Baker
Recipe Name: Corn Bread, low carb of course
Estimated Prep Time: 60
Ingredient List and Amount used: 8 oz Mexican cheese shreds 16 oz of sour cream 1/4 stick of butter 4 jumbo eggs 2 tbs each of minced Jalapenos, green peppers, onions 1 cup of Almond Flour pinch of salt 2 tbs of Baking Powder 1/4 cup of Corn Bran (honeyville grains)
Recipe instructions: In a large sauce pan I melted the butter then added the minced peppers and onions. When they were pearled I added the cheese and reduced the heat and stirred until it was all melted. Turned off the heat and added the sour cream using a whisk, then whipped in the eggs. Then added the corn bran, almond flour, salt, a little pepper, whipped until smooth. I like my corn bread a little sweet so I added a 1/4 cup of Splenda (optional) Last thing to add was the baking soda and it will react almost immediately when added. I poured the batter out in a 12 inch heavily greased skillet and baked at 350 for about 40 minutes. I also added some Parmesan cheese shreds on top when the top crusted over.
General Comments : Made this several times now, the size of the pan is critical or you will have to reduce the heat and cook for a longer period of time. The top will start to brown before the center is done if the batter is to thick. The corn bran provides all of the corn taste with out adding any of the carbs. You can make this with out the corn bran if you want a piece of bread as a side dish.
Estimated Servings: 24
Calories per Serving: 114
Carbohydrates: 4
Fiber: 0
Carbs-fiber: 4
Protein: 6
Fat: 8
Type of Recipe: "Mexican"
(Sent via T2DCoaching http://t2dcoaching.com )