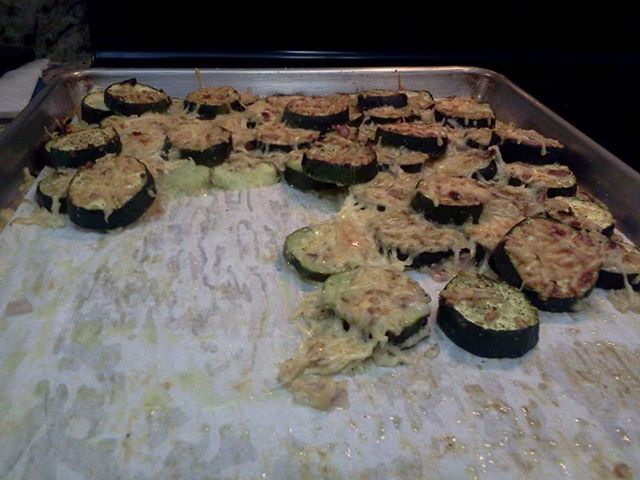 FaceBook Name: Thor Baker
Creator of the Recipe: Thor Baker
Recipe Name: Zucchini Fritters
Estimated Prep Time: 40 minutes
Ingredient List and Amount used: 5 medium zucchinis 1/4 cup of grated Parmesan 2 cups of shredded Parmesan 1/4 cup of minced onion salt and pepper to taste
Recipe instructions: Slice the zucchinis to make slightly larger than 1/4 inch circles, mix with the minced onion in a bowl. Coat the zucchini and onions with the grated Parmesan cheese. Place parchment paper on a large cookie sheet and spread out half of the shredded cheese. Place all of the sliced zucchini on top of the cheese and then cover with the remaining shredded Parmesan. Bake at 475 until brown. You can also finish these up under the broiler.
General Comments : You will never miss french fries again
Estimated Servings: 5
Calories per Serving: 228
Carbohydrates: 9
Fiber: 2
Carbs-fiber: 7
Protein: 19
Fat: 13
Type of Recipe: "American"
(Sent via T2DCoaching http://t2dcoaching.com )