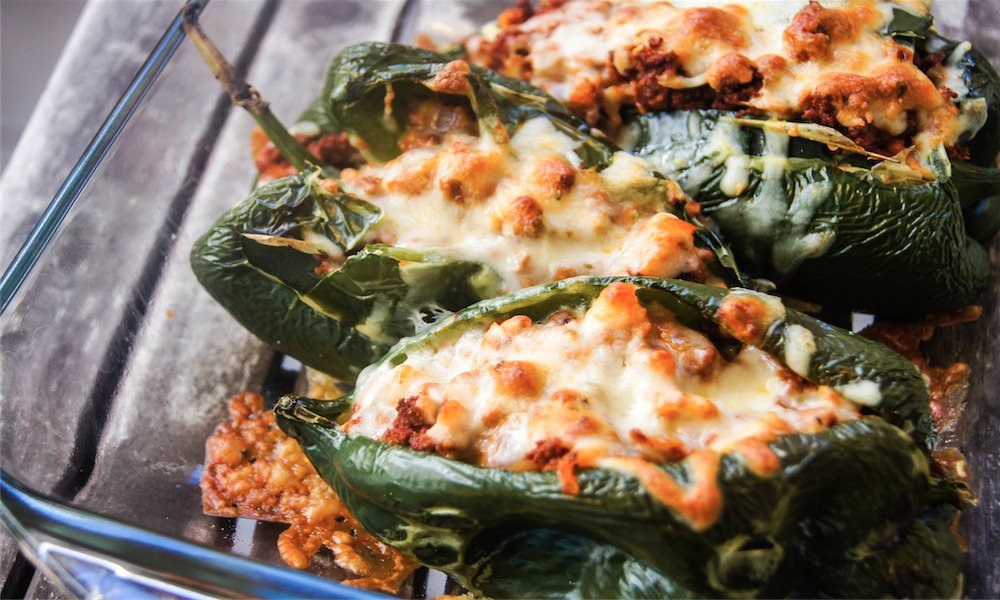 FaceBook Name: Trisha Mosier
Creator of the Recipe: Trisha Mosier
Recipe Name: Chirizo Stuffed Pasilla Peppers
Estimated Prep Time: 30 minutes
Ingredient List and Amount used:
3 Johnsonville chirizo links or other chirizo sausage 2 fresh pasilla peppers, seeded and cut in half length wise 4 small-medium mushrooms, diced 1 Tbl diced onion 1 tsp minced garlic 1/2 c shredded cheddar or monterey jack cheese
Recipe instructions: Take casing off of chirizo, ground and brown the meat, cooking thoroughly. Add mushrooms, onion & garlic to chirizo and cook for 3 minutes. Line peppers up in shallow baking dish or pie pan. fill each pepper half with meat mixture. Top with shredded cheese. Bake at 375* for 20-25 min.
General Comments : Serve with sour cream and your favorite veggies or salad.
Estimated Servings: 4
Calories per Serving: 212
Carbohydrates: 3
Fiber: 2
Carbs-fiber: 1
Protein: 11
Fat: 16
Type of Recipe: "Mexican"
(Sent via T2DCoaching http://t2dcoaching.com )